Netify Flow Actions Plugin
There are cases where it is desirable to take real-time action on the network metadata provided by the Netify DPI Agent. The Flow Actions Plugin uses a powerful expression engine to match traffic based on DPI attributes of a network flow. Using the criteria, the plugin provides a high-speed interface to standard Layer 3 Linux datasets and tools:
nftables - firewalling, audit trails and QoS
iptables - firewalling and marking traffic
conntrack - managing connections and route changes
ip rule - multiWAN routing policies
dscp - DSCP flag control
any custom tools using iptables marks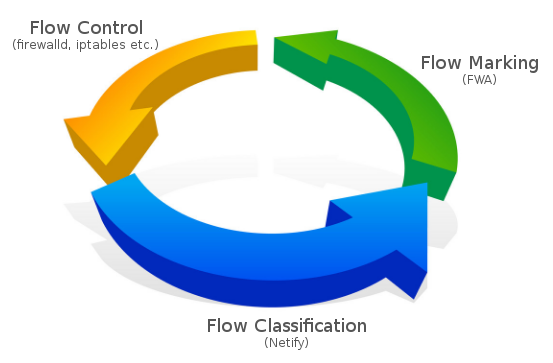 The plugin supports logging, along with 3 different engines:
Netify Agent
Getting Started
Plugins and Addons
Netify Tools
Open Source DPI
Evaluate Netify DPI
Do you want to get started with evaluating Netify DPI? Request the Integrators Kit today.
Integrators Kit