Netify Informatics - Geolocation and ASN
Making international connections isn't always a good thing – especially when it comes to your web traffic. Netify Informatic's geolocation data tracks down where on the planet your network traffic flows are going.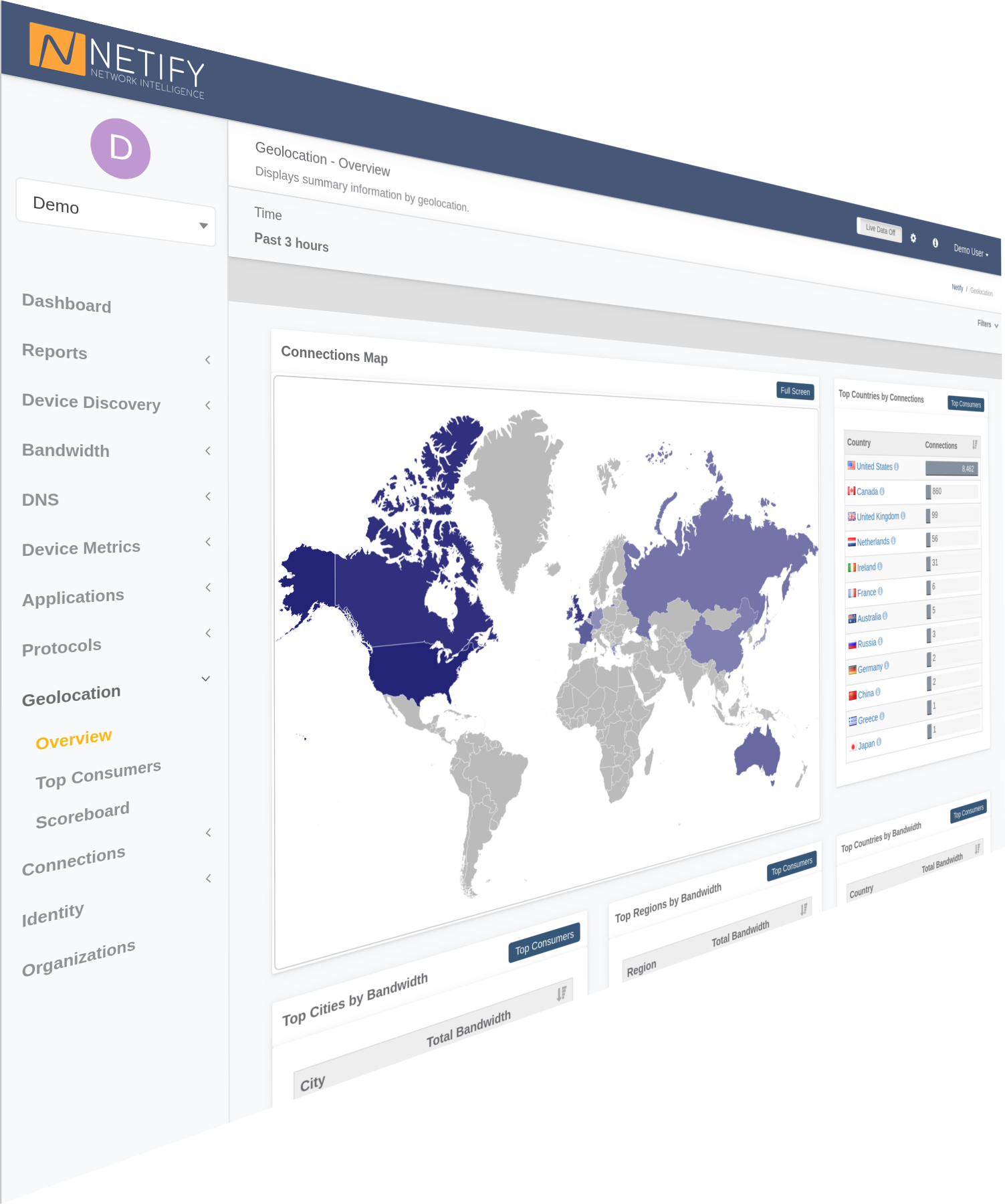 Geolocation and ASN information is an extremely effective method of detecting - through human or machine learning - network traffic that falls outside typical usage patterns worth investigating.
In addition to helping find suspicious traffic patterns, Netify Informatics geolocation data provides statistical analysis of your overall aggregate data usage. This can be especially helpful to users in countries that apply tolls on traffic outside their borders.
Netify Informatics
Informatics Features
Integration and Custom Solutions
Do you have any questions about integration, APIs or custom development?
Contact Us