Netify DPI - Firewall and QoS Integration
In some cases, it is desirable to take real-time action on the network metadata provided by the Netify DPI Agent. For example:
Prioritizing important application network traffic
Putting file-sharing protocols into a lower-priority QoS bucket
Blocking devices from using weak security ciphers
Providing zero-rating for specific applications
The Flow Actions Plugin provides a high-speed interface to access DPI information using standard Layer 3 Linux datasets and tools. These standard datasets make it possible to quickly integrate Netify's DPI detection into existing platforms and solutions.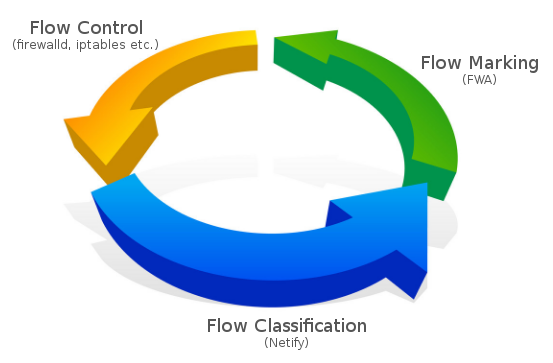 The plugin includes a powerful expression engine that provides flexibility for delivering innovative products. The solution can be used for:
QoS/QoE traffic shaping
Blocking
Marking
Logging
Further Reading
Netify DPI
DPI Engine Features
DPI Engine Plugins
Integration and Custom Solutions
Do you have any questions about integration, APIs or custom development?
Contact Us